Being one of the most beautiful cities in the World, New York has a lot to offer. From entertainment to beautiful cites, New York is a historical city which homes some of the best restaurants on the Globe where you will be served by various Talented chefs and if lucky a celebrity chef. But with numerous celebrated restaurants in New York choosing a place to visit can be tricky, so here are some of the hotels which any guided New York food tour provider would recommend.
1) Le Coucou
The talented minds behind this heaven are Stephen Starr and Chef Daniel Rose who will give you the best French restaurant experience. The restaurant is not stuffy and the service is great, plus nobody will ever mock you for miss-pronouncing the French dishes. There wine list not only includes the old unique French wines, it also includes all the new wine models from different countries. So if you love French dining, this place will not disappoint you at all.
2) Lilia
There are many French restaurants in New York with a concrete-floor dining place and a one-page menu, but what makes this place stand out is the chef. Missy Robbins, the talented chef and owner has some tricks up her sleeves that will leave you surprised and wondering how she managed to do it. She has a tight grip of the French cuisine and her unique taste is unmatched. She is guaranteed to leave you wanting more. She has a unique way of bringing out the best out of every ingredient she uses.
3) Mr Donahue's
This place doesn't look like the greatest restaurant in the world Infact if you are into modern things you might think you won't like it, but ones you get into this restaurant, you will fall in love with it. This restaurant has 5-sitter counter as big as the one in your home, but the combination of chefs Matt Danzer and Ann Redding bring comfort with their famous cuisine.
4) Le Coq Rico
Chef Antoine Westermann has designed a unique poultry=focused hotel that is way more satisfying than all the modern steakhouses. Antoine's star-dish is the Rotisserie chicken and his secret is actually purchasing older chickens from farmers who have allowed them to feed & mature. All the other birds like squab and ducks play a small role in his menu.
5) Agern
This unique Nordic invasion at the grand central terminus by the Danish businessman Claus Meyer is one place with some foods that you won't like to miss while at the train station. The talented chef of this premise is Gunnar Gislason who brings his ingredients from Iceland.
6) Aska
This beautiful place comes with some unique Danish dishes which cannot be found anywhere else, there menu has cider of burned-lamb and reindeer lichen. Their chef Fredrik Berselius is quite experienced at intensifying and broadening his ingredients. While he grows some of his ingredients, some like wild wood pigeon are imported.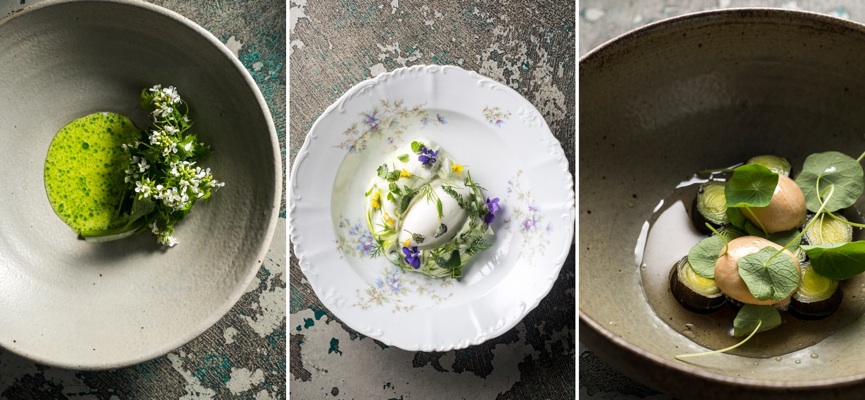 7) Hao Noodles & tea Madam Zhu's kitchen
Tea and noodles are not the only thing in there menu. This place has some skillfully designed Chinese foods with photos on their menu which show you exactly what you are looking for. These dishes are
either from Shanghai, Beijing or Chongqing.
8) Gunter seeger NY
Mr seeger has a great command of various classic European techniques which he provided with ease at his place. Other than changing his menu daily, he always undresses his ingredients thus revealing the taste and beauty in his food. His cooking is high-risk and watching him do it is thrilling.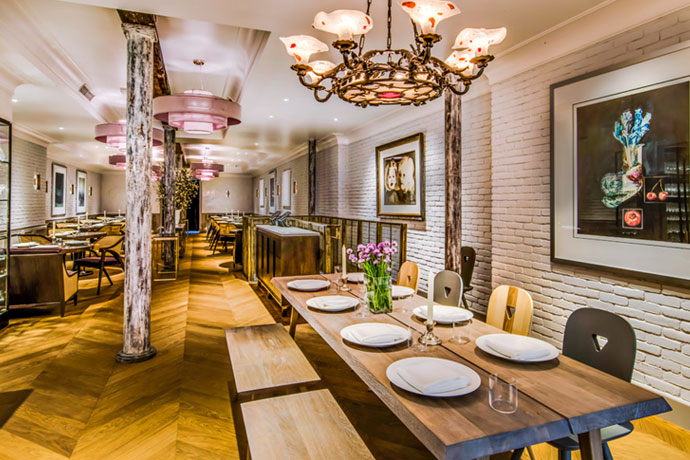 9) Olmsted
This place brings class in cooking which can only be found in high-end restaurants to everyone. His carrot-crepe with some small-neck clams which was an instant instagram favourite is a perfect way to begin your dinner. Chef Greg Baxtrom's unique dishes are affordable and memorable. This place has an
inviting garden for drinks and an elevated bar-snack where you can relax while
enjoying the beautiful garden view.
10) Llama
This Peruvian restaurant serves Rotisserie chicken & various adventurous Peruvian cuisines. Chef Erik Ramirez makes an excellent tiradito and ceviche whose marinade appears fruity and thrilling. Llama has the best quinoa salad in Brooklyn.
…